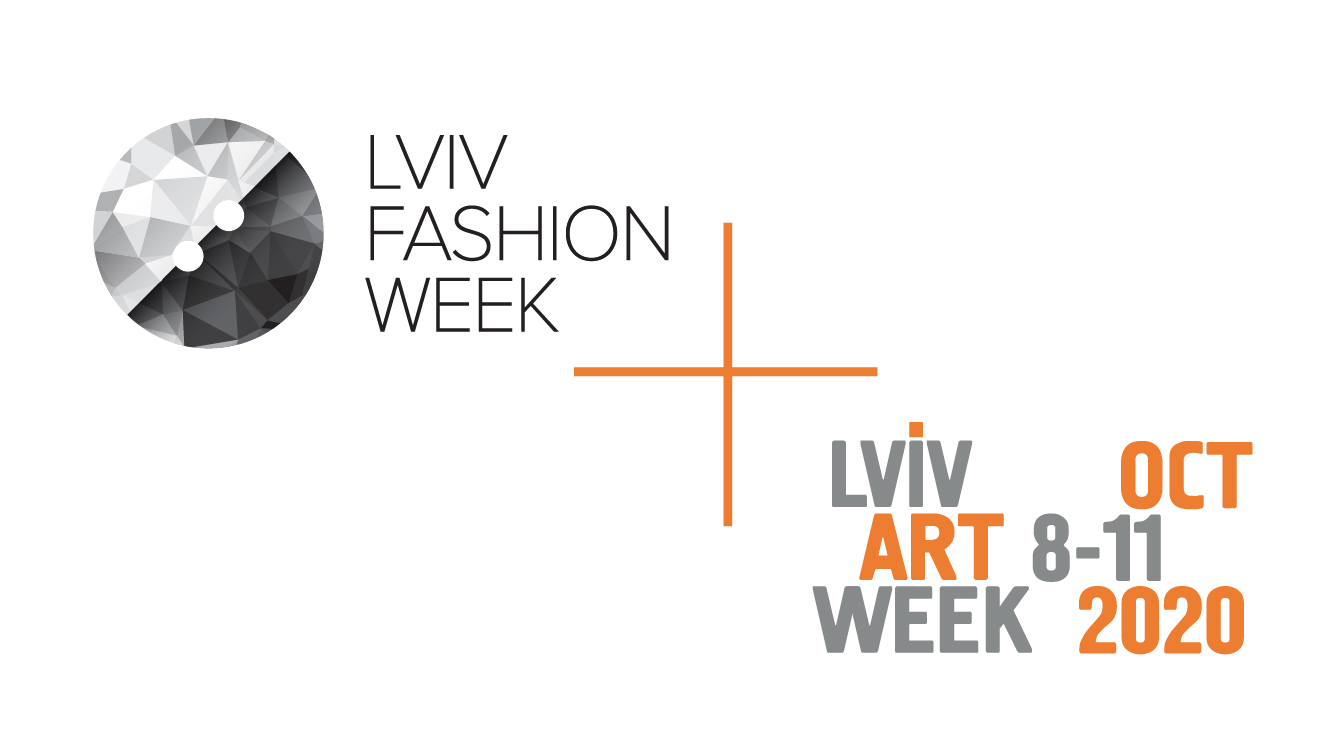 On October 8-11 Lviv Fashion Week 2020 will be held in Lviv, and a collaboration with the Lviv Art Week project will be its unique feature: two events will be held simultaneously at Fest Republic. Lviv Fashion Week 2020 will include fashion shows, collaborations between Ukrainian designers and artists, educational program Fashion Talks, and a presentation of Diversity You social project. Under the conditions of adaptive quarantine, the protocol for holding events, which will be in effect in Lviv at that time, and all safety requirements will be met at Lviv Fashion Week.
The main task of Lviv Fashion Week, which is becoming even more relevant in the context of the COVID-19 pandemic, is to support Ukrainian designers. At the same time, responsibility for people's health is crucial, that is why Lviv Fashion Week will be held in a different format: there will be fewer shows, breaks will be longer, a small number of visitors will be able to attend one show, designers will present smaller collections. There are no requirements for seasonality, so designers can show AW 2020, SS 2021 collections or capsule collaborations with artists. You will be able to see all the shows online. At the same time, there will be a broadcast on an open-air screen at the Fest Republic, where visitors will be able to watch it safely.
The following Ukrainian brands and artists will present their vision of fashion as the form of art, as well as their interrelation, in collaborations: B.O.LDYREVA х Petro Hrytsiuk, Lesia Semi х Boris Gavryliuk, Chereshnivska x Tereza Barabash, Petro Nesterenko-Lanko x Olga Pylnyk. NovaNa Studio, Olesya Marchuk&Luki, Olga Romanova, Olesia Hryn, Zalesova, Olesya Tsiukh, Alona Cini will also take part in Lviv Fashion Week.
Fashion weeks in the modern world are an important channel of communication with the audience. Lviv Fashion Week should be centered not only around trends, but also around urgent and important topics which are relevant in the world and in the fashion industry. Now Fashion Week is also responsible for instilling the values ​​of sustainable development, social responsibility, and respect for an individual in the society. Thus, there will be a presentation of the social project Diversity You 2020, dedicated to tolerance and acceptance of otherness: clothes from Ukrainian designers in two photo shoots will be presented on "non-standard" models - people of different ages, body structures, ethnicities, with interesting and powerful stories. As part of the Fashion Talks educational program, which will take place at Design House and at Modern Art Hotel on October 9-11, there will be a breakfast with co-founders of the inclusive "Lady Di atelier" Yaryna Yanchak and Iryna Liakhovenko (moderator – Inna Kliap).
Fashion Talks will include lectures "New Communication Values" (Daria Marusyk, head of Ukrainian Fashion Week communications department, head of BE SUSTAINABLE! project), "No. Strangers. Here. Entering the All-Ukrainian Market" (Tetiana Fishchuk, Director of Communications at Vsi Svoyi ["No. Strangers. Here."], Ukrainian Cultural Fund expert), "Why Modest Clothes Are in Fashion. How Unisex Fashion Will Be Developing" (Maya Tulchynska, columnist, author of the "Fashion and style in layman's terms" blog), "Video for Your Brand: Where to Start, What to Do Yourself, and What to Do Together with Others, How Much Does it Cost?" (Khrystyna Boiko, Creative Producer and Communications Expert, AND ACTION), "Fashion and Conscious Consumption. Changes That Occurred in 2020" (Natalia Kartunenko, founder of the KartNate brand), "How to Teach Style Online: How Social Networks Have Influenced the Work of Stylists" (Halyna Pankiv, fashion and personal stylist, founder of dressmeup.com.ua).
SAFETY MEASURES: Lviv Fashion Week shows will take place with a small number of visitors (up to 100 people at a show, the distance between chairs will be 1.5 m; if quarantine measures are intensified, the relevant requirements will be met) and with long 1.5-hour breaks. Everyone is required to wear a face mask (if this requirement is not met, we will be forced to ask the visitor to leave the location), there will be antiseptics in the territory. You will be able to see all the Lviv Fashion Week shows online. At the same time, there will be a broadcast on an open-air screen at the Fest Republic, where visitors of Lviv Art Week will be able to watch it.The number of participants in the Fashion Talks educational program is also limited - up to 20 people may attend the lecture.
Lviv Fashion Week 2020 schedule