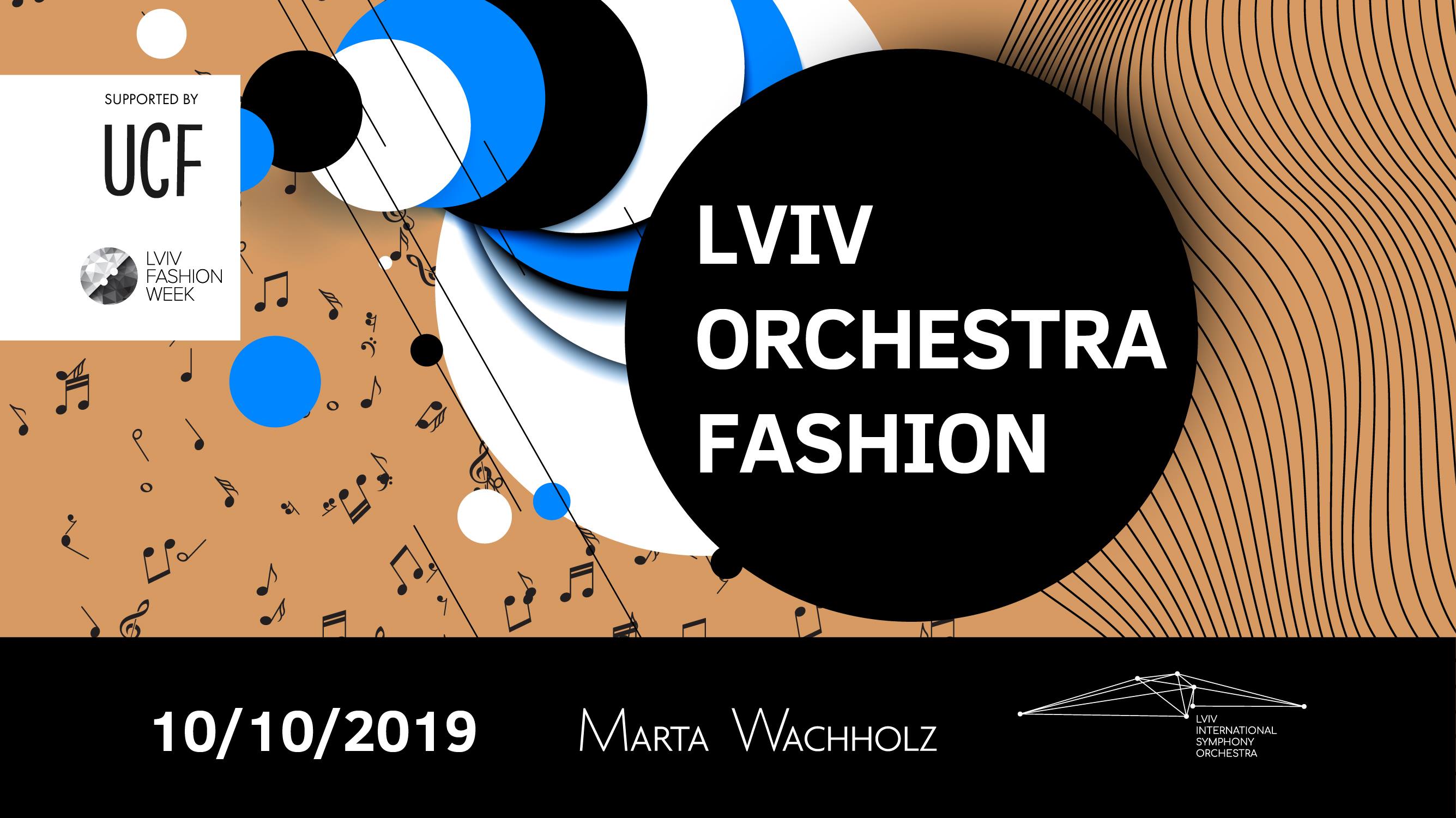 An unusual and interesting experiment, the result of cross-sectoral cultural cooperation, which is held under the auspices of the Ukrainian Cultural Foundation and is aimed at uniting fans of music and fashion industry – Lviv Orchestra Fashion – will open the 24th season of Lviv Fashion Week, which will start on October 10 at Fest Republic.
Lviv Orchestra Fashion project is a presentation of a new SS 2020 collection by Marta Wachholz, accompanied by the INSO-Lviv symphony orchestra, which will be the main event of the opening of the autumn fashion week in Lviv.
Participants work on the project with enthusiasm and interest in inter-genre interaction and the result of the unusual collaboration of various creative industries.
"First of all, it's an interesting collaboration for me," designer Marta Wachholz said. "I've never had such an experience before. Of course, I like the fact that there will be live music at Lviv Orchestra Fashion, and I hope this will open up some new opportunities. Combination of a symphony orchestra and fashion is rare, so this can be something new, a new experience for me, which can transform into an interesting collaboration."
Ivan Nebesnyi, Ukrainian composer, music producer, and member of the National Union of Composers of Ukraine, is creating a symphonic suite based on the themes of famous Ukrainian folk songs specifically for the Lviv Orchestra Fashion project. According to him, a fashion show with an orchestra was interesting for him as a composer, since "fashion, just like music, is one of the genres of art; combination of different types of art creates a multi-genre product, which can be transformed into a highly artistic work or project by a skilled person".
Thus, on October 10 Lviv Orchestra Fashion will invite everyone to a fantastic event that will combine fashion and orchestral music. At the same time, the project will become an excellent model of cooperation between different cultural industries and an example of a dialog in the Ukrainian cultural space.