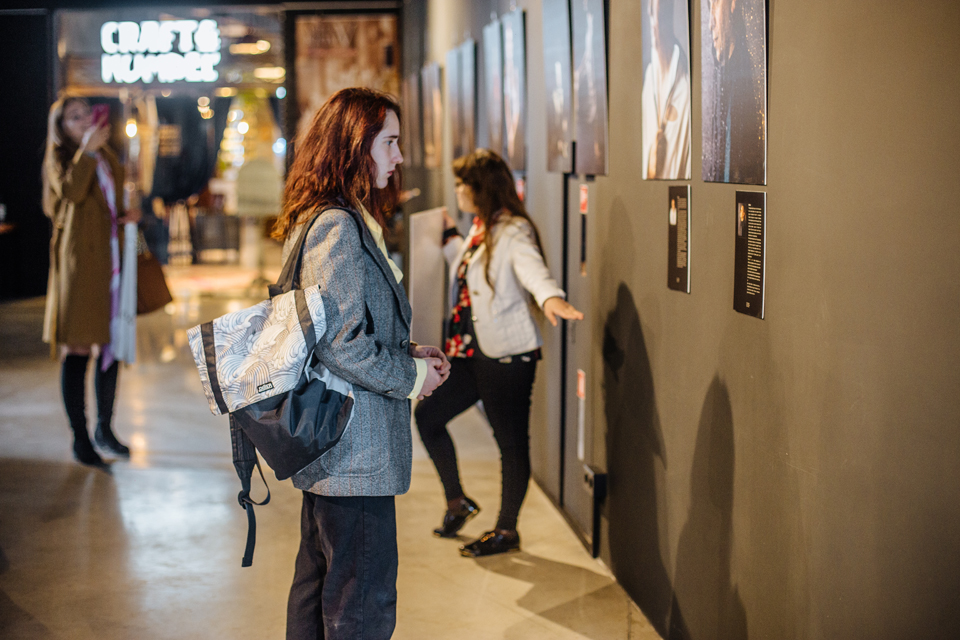 The exhibition of social project "Diversity you" was presented in Futura Hub on October 10.
"Diversity you" project is aimed at drawing attention to the variability and diversity of the concept of beauty in the fashion world, provoking the society to discussions, and creating public reaction to a topic that is one of the leading trends and also a logical continuation of discussions about globalization and tolerance in the modern world.
The basis of "Diversity you" project, which is being implemented under the auspices of the Ukrainian Cultural Foundation, is formed by two "unusual" photoshoots prepared by stylists Olena Boldyryeva and Ihor Stepanyk, photographers Andriy Honcharenko and Martha Syrko; models presented clothes from designers Vozianov, Marta Wachholz, Kateryna Karol, and Lesia Semi. Photoshoots are unusual due to participation of "non-standard" models – people of different ages, races, body structures, with particularities, etc., – who expand the framework of imaginary and constantly changing stereotypes related to the concepts of "beauty", "aesthetics", "harmony", and "attractiveness".
The project is valuable due to its characters, completely different people whose stories are inspiring - each of them carries a message of strength and optimism, regardless of the circumstances.
The exhibition at Futura Hub (Kulparkivska, 200a) will run until October 31.
Ph: Igor Fedoriv, Alexandr Shamov