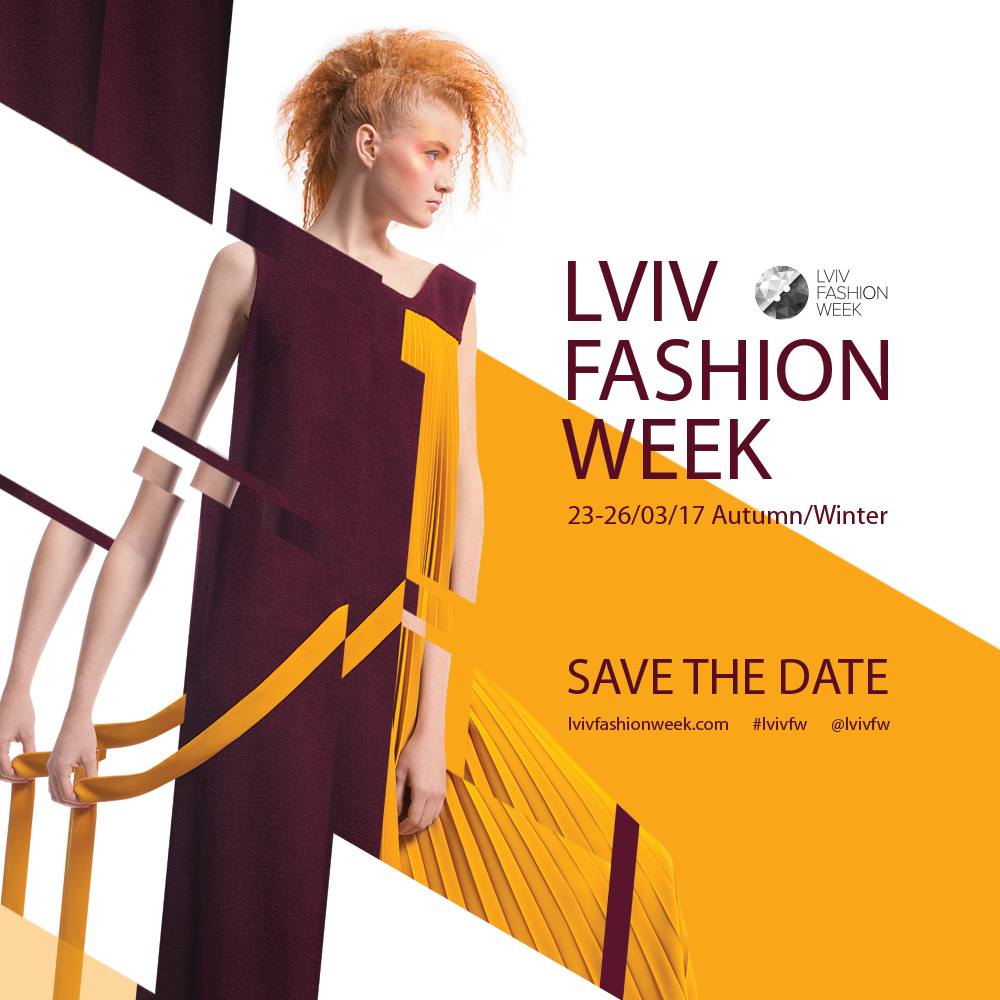 On March 23-26 XIXth Lviv Fashion Week will take place in Lviv. This season, shows of the main schedule will cover four days, and the main platform of Lviv Danylo Halytskyi International Airport will be involved for three days. On March 23 Lviv Fashion Week will start with presentations of young designers and Kateryna Karol show. Traditionally, Lviv Fashion Week presents not only new names, but also new locations. Opening of XIXth edititon will be for the first time held in the art zone of Lvivarnya Museum and Cultural Complex.
In the program of the new season the Ukrainian designers dominate - Autumn/Winter 2017 collections will be demonstrated by Vozianov, Marta Wachholz, Lesia Semi, NovaNa Studio, Oksana Piekna, Kateryna Karol, Olesya Hryn, Slastion, Couture de Fleur, Ivanna Yukhymchuk. This spring Lviv Fashion Week will be also visited by guest designers: Balossa (Italy), Rockm?dchen (Germany), House of Byfield (Netherlands).
Lviv Fashion Week traditionally promotes young designers - their shows will be held within the main program at Lviv International Airport and in the format of presentations. New collections will be presented by Nastya Rozova, Svetlana Ehrt, Kira Alhina (A.KIRA design), Yaroshchyk, Fomenko Oleg, Adamovskaya.
Apart from presentations of new seasonal collections at Lviv Fashion Week the presentations of accessories will take place - Good Fellow exclusive men's accessories brand in Astoria Hotel and Steblakizm bags in the creative space "Something interesting".
On March 24 "Creature" performance/Bob Basset Entity of the Ukrainian design studio Bob Basset, who works in the field of object design, will take place. The studio makes art objects of various materials, primarily - skin and bone, metal, wood, stone, glass and others. Bob Basset created masks and other products for Givenchy, stylist Panos Yapanisa, RSA Films, members of Metallica band, Slipknot, Korn, Tantric. Vogue.com called Bob Basset one of the 9 phenomena of the Ukrainian fashion-revolution. Exhibitions of the brand have already been held in Paris, New York and London. On the same day presentation of the updated Mr.Idol flavour from Bz_Parfums and NVRMIND men's fashion-newspaper will take place.
The main schedule of shows and presentations for Autumn/Winter 2017 will be complemented by the educational program and the showroom. The educational program includes lectures and discussions and will begin on March 24 at the main location of Lviv International Airport where designer Fedir Vozianov will deliver lecture on "Disablement of fashion: industry of limited opportunities or territory of freedom?" On March 25-26 "Fashion-dialogues" will be held, the project will take place for the second time and will touch on such topics as "The prospects of alternative fashion-education in Ukraine", which for the last few years has been gaining active development and expansion, and "The Role of stylists in presentation of fashion-brands", moderator - Lilia Sushko. In addition, within the educational program the founder of Design House, marketing expert Iryna Holovchak will deliver the lecture under the topic "Design Management: from idea to implementation", oriented at both people who just think about their own business in creative industry, and those who have already established their own brand and seeking to improve their business processes. Lecture program will be ended with the life-style blogger Leonid Martynchyk talking about "Instagram blog and its philosophy."
Lviv Fashion Week showroom, in which nearly 30 Ukrainian brands take part, will be held at the main venue in Lviv International Airport on March 25-26.