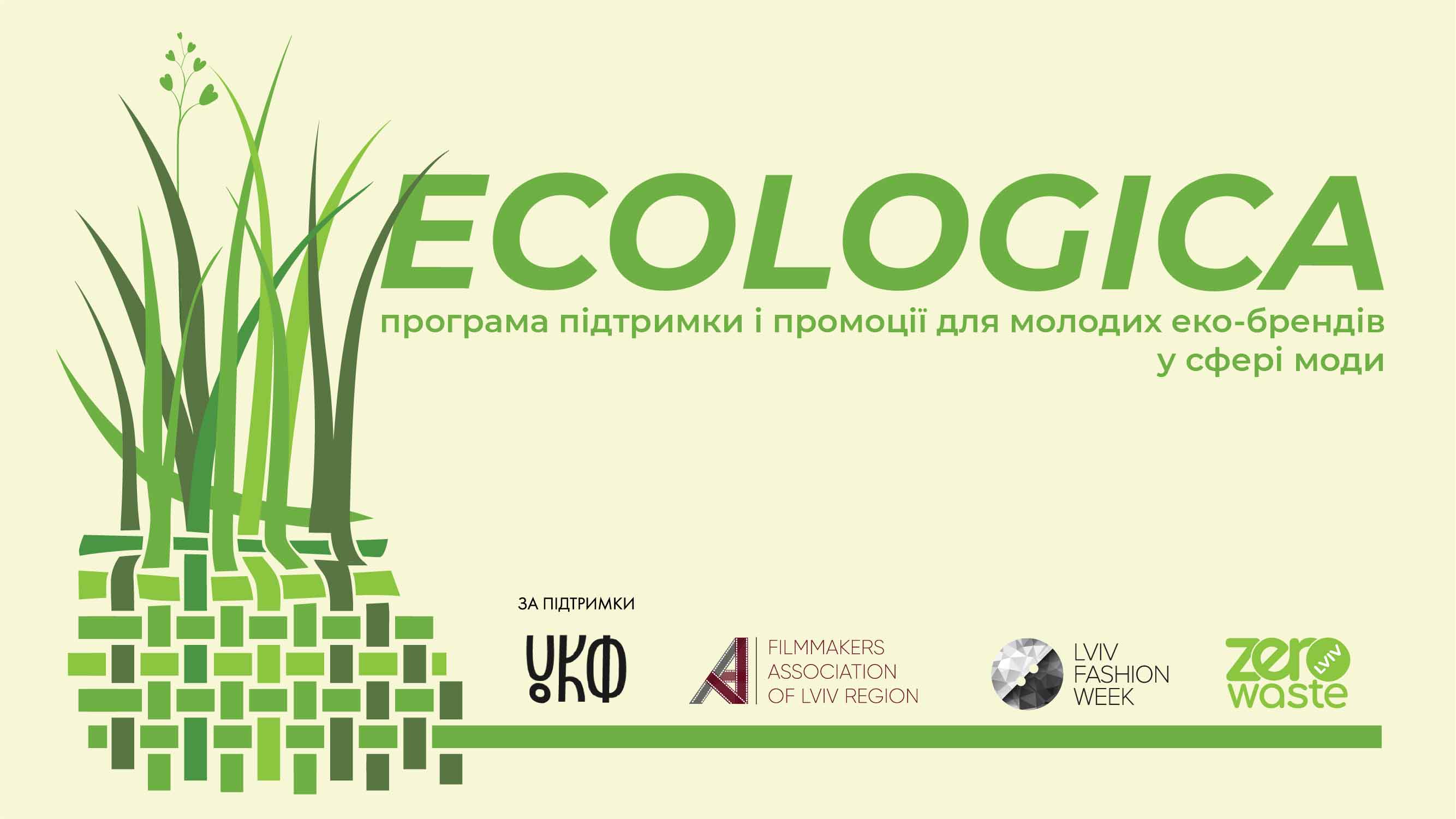 Receipt of applications for participation in the new "EcoLogica" promotion project for young designers/brands, a partner of which is Lviv Fashion Week, started on July 10. The program is focused on supporting the communication and digital component in the activities of Ukrainian sustainable fashion brands and includes a competitive selection of the best eco-oriented collections and free creation of quality promotional materials for 5 winners of the contest:  
- professional photo shoot of the collection (a lookbook);
- professional video shoot of the collection (presentation video);
- video interview with the designer/brand representative, in which they will be able to tell about the values ​​of the brand, its peculiarities, specifics, and environmental component.
The project also provides for further (free for participants) promotion of the created videos and photos in social networks, professional and news media. The organizers will cover travel costs and accommodation in Lviv during the shoots for representatives of brands from other cities that will be the winners of the contest.
The "EcoLogica" project is implemented under the auspices of the Ukrainian Cultural Foundation, in partnership with the Association of Filmmakers of Lviv Region and Zero Waste Lviv. 
Ukrainian clothing brands (younger than 6 years), which focus on the values ​​of sustainable development, responsible consumption, and conscious fashion may take part in the contest. We understand that in today's reality it is difficult to call a brand completely environmentally friendly, so the term "eco-brands" is quite conditional. The collections will be selected based on the parameters of ethics and environmental friendliness (what materials are used, whether environmental and ethical standards are observed during production, what packaging is used), innovativeness, relevance (of ideas and design), intersectoral nature (collaborations with artists are welcome).
To become a member of the program, you must fill out the registration form. The application deadline is August 5, 2021.