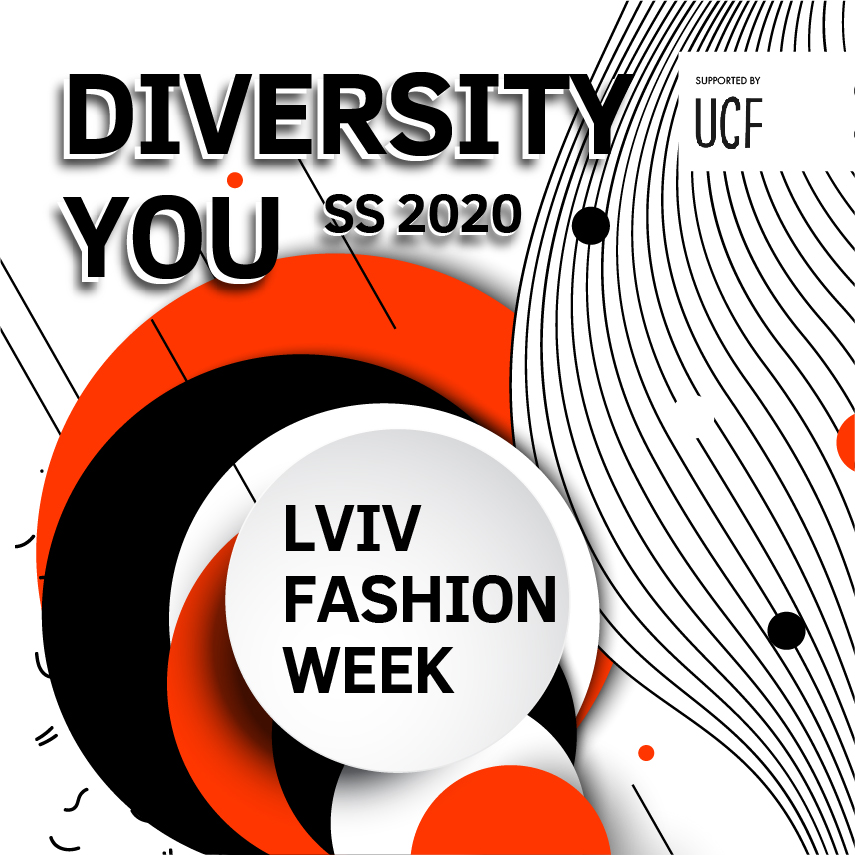 Lviv Fashion Week is launching a "Diversity you" project, which is aimed at drawing attention to the variability and diversity of the concept of beauty in the fashion world, provoking the society to discussions, and creating public reaction to a topic that is one of the leading trends and which receives rather contrasting reactions and assessments from various social, age, and national groups, but is also a logical continuation of discussions about globalization and tolerance in the modern world.
The basis of the "Diversity you" project, which is being implemented under the auspices of the Ukrainian Cultural Foundation, is formed by two "unusual" photoshoots prepared by stylists Olena Boldyryeva and Ihor Stepanyk, photographers Andriy Honcharenko and Martha Syrko; models will be presenting clothes from designers Marta Wachholz, Kateryna Karol, and Lesia Semi. Photoshoots will be unusual due to participation of "non-standard" models – people of all ages, races, body structures, with particularities, etc., – who will expand the framework of imaginary and constantly changing stereotypes related to the concepts of "beauty", "aesthetics", "harmony" and "attractiveness".
Fashion is a part of a culture that responds and reflects current events, and which is not limited by anything. The world changes, trends and beauty standards change, but the value of human life and personality remains the same. We are all different, but we all have the right to be fashionable and to be part of the fashion world, which speaks loudly about environmental issues, manifests political, economic, historical, or religious views, defends human rights, and learns to be tolerant to other people's otherness.
These two outstanding photoshoots will actually be presented during the 24th season of Lviv Fashion Week on October 10-13. They will become the topic of discussion and an impetus for an active discussion about diversity issues in the Ukrainian society, where people are rather silent about tolerance for those who are different from the generally accepted norms. With the help of this project, through demonstration and establishment of communication, Lviv Fashion Week is making a step towards introduction of new social values for the purpose of making Ukrainian society more open and appreciating those who do not fit into the traditional picture of the world when it comes to beauty, normality, aesthetics, and attractiveness.
The first "Diversity you" images will appear on Facebook and Instagram in August, whereas public presentation will be held within the framework of Lviv Fashion Week on October 10-13.