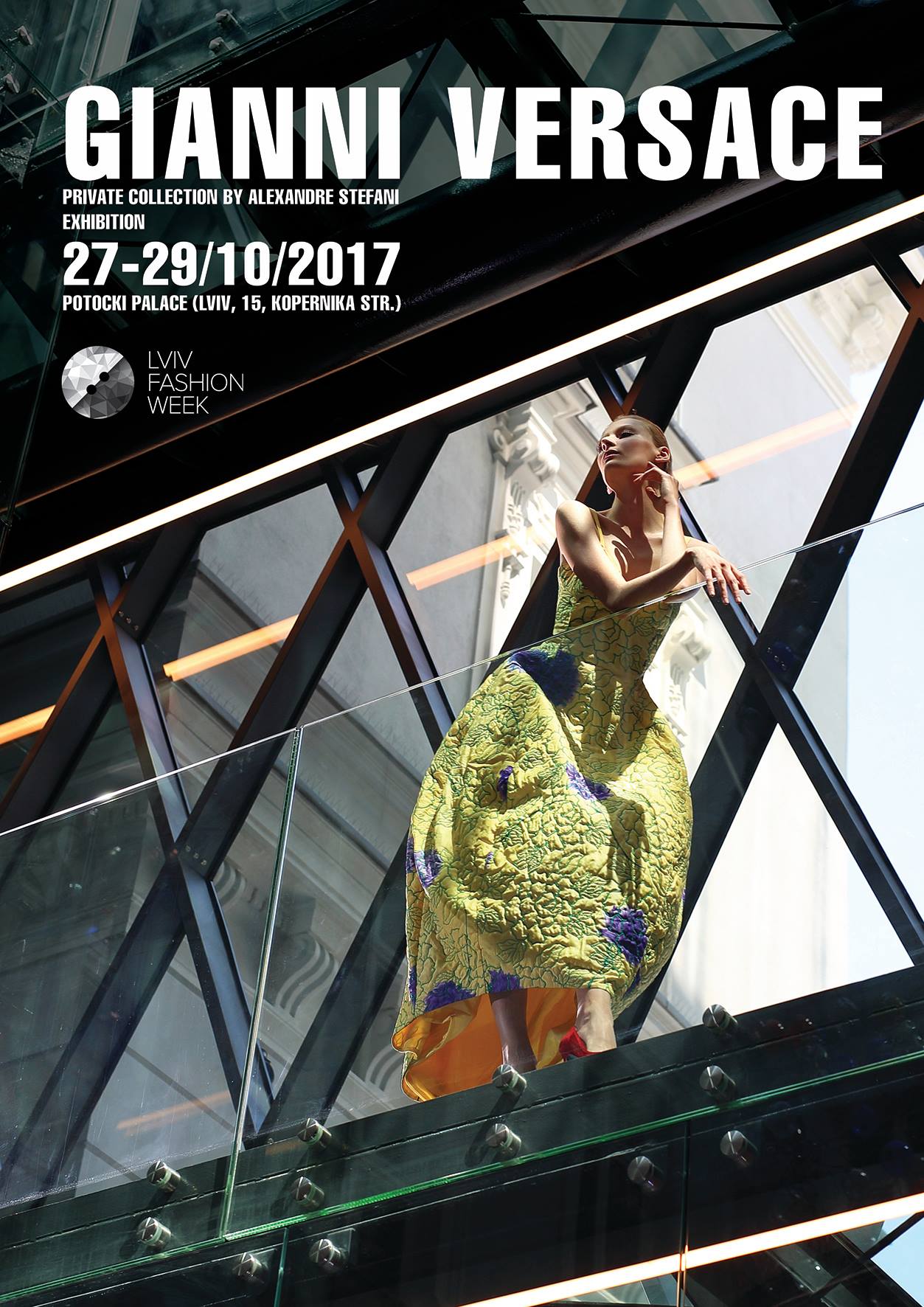 An exhibition of works of the legendary Italian designer Gianni Versace will become one of the main events and an opening of Lviv Fashion Week ХХ-th edition. The exhibition will be held in Potocki Palace on October 26-29. Versace's clothes that will be presented at the exhibition are a part of a private collection of Brazilian collector and visual artist Alexandre Stefani. In 2017 memorable events in honor of the prominent fashion designer, dedicated to the 20th anniversary of his death, are held throughout the world to which Lviv Fashion Week joins: in Ukraine Gianni Versace's works will be exhibited for the first time. Part of Alexandre Stefani's Gianni Versace collection has been shown at various events in Brazil, Poland, Germany.
Alexandre Stefani, a collector:
"I think the fashion history does not make justice to Gianni Versace talent, and remember him only for some cliché of oversexed ladies or flamboyant prints, I want to show a much deeper genius by sharing my collection with the world"
Oksana Kozynkevych, Director of Potocki Palace:
"He saw the sound, he heard the colour. This is a sign of genius"
The Alexandre Stefani, Gianni Versace Private collection today count more than 500 items including lots of total looks of the most important collections and show in a deep and fascinating way the most important moments of Gianni Versace creative mind. For many years Alexandre has been studying Versace's creative activities and collected his works; in his researches he met a lot of Gianni's personal friends and colleagues and reached to purchase very important pieces - some of them were given to friend by Gianni himself, while others were purchased at charity auctions donated by celebrities.
Open hours of the exhibition "Gianni Versace. Private collection by Alexandre Stefani" in Potocki Palace: 10.00 a.m.-06.00 p.m., October 27-29
Partners: Mystyle-events, Lviv National Art Gallery, Fashion Philosophy Fashion Week Berlin.
Curators of the exhibition: Oksana Kozynkevych (Potocki Palace), Kateryna Hai, Daria Yankovska, Oleksandra Hatailo (Lviv Fashion Week)
Photo: Robert Przybysz / Mystyle-events